Im here in Paris for Easter and all the chocolate and pastry stores are laden with magnificent Easter creations for the Holiday.
It's been said that pastry making requires a real talent and supercedes all of the culinary arts. Try recreating some of the fabulous French pastries you drool over in the windows of Parisian patisseries, and you'll know what I mean.
Recently on one of my trips abroad the name Aumary Guichon popped up in conversation. Someone quickly searched him out on their iPad  and I was spellbound on what I saw. For the next 6 minutes or so I couldn't take my eyes off the screen.
One of the most influential talents of the international pastry scene, growing up in France but with an entirely planetary influence, the young Amaury Guichon looks for surprise and originality in his work. The quality and technical perfection of his desserts and pieces have earned him the acclaim of hundreds of thousands of followers in social networks. In his career he has earned the title of Best Apprentice in France, in addition to leading pastry shops as famous as Victor et Hugo (Paris), Lenotre (Cannes), and Jean Philippe Patisserie (Las Vegas). Currently, he is active as a private consultant.
Awards
2010 – One of the best apprentices in the Paris Region (MOF)
2012 – Lenotre School of Cannes
2013 – Head of product R & D Victor et Hugo (Paris)
2013-2017 – Jean Philippe Patisserie (Las Vegas)
2019 – Book 'The Art of Flavor'
Guichon now resides in Las Vegas. They must be paying him a fortune for him to stand spending more than 48 hrs in that dreadful place. Anyway below are just a few of his magnificent creations.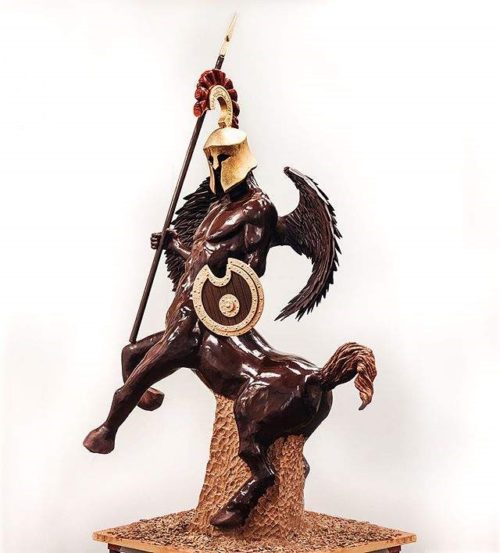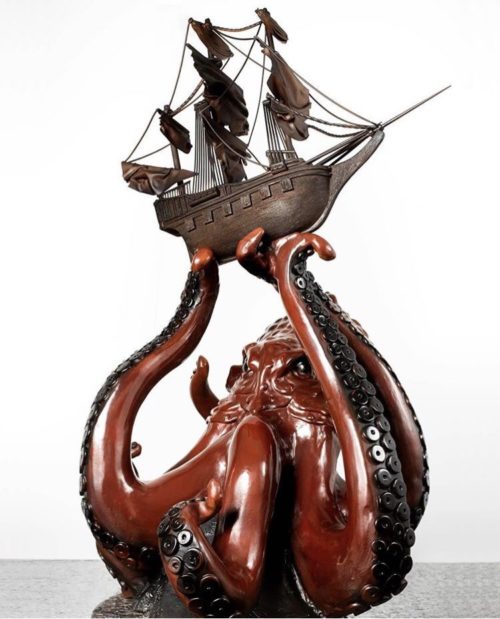 I would have liked to post his magnificent creation called the Atlas Titan where Atlas is carrying the world on his back. Better yet search his out on You Tube and watch some of his many posted videos. They're worth the watch.
Happy Easter.
Mark in Paris.