Its Christmas time again. The city of light lives up to it's name with magnificently decorated windows and Christmas lights everywhere.   The two top department stores, Printemps and Galleries Lafayette always compete for top banana in the jaw dropping department.  Usually Galleries Lafayette win, but both put a lot of time and effort into their windows.
But what's really fun and exciting are the Buches de Noel.  All the top Parisian pastry chefs work their magic and creativity goes into overdrive producing some of the most fabulous creations imaginable.
In case you're wondering what a Buche de Noel is, it's French for Yule log. French don't do Christmas puddings. That's an English thing.
But the French Buche Noel's are spectacular. This year the top pastry chefs have outdone themselves again as you'd expect with some so beautiful I'd be hard pressed to actually cut into one. I'd rather preserve it forever in it's beautiful form.
Below you'll see only a few examples of whose done what this year.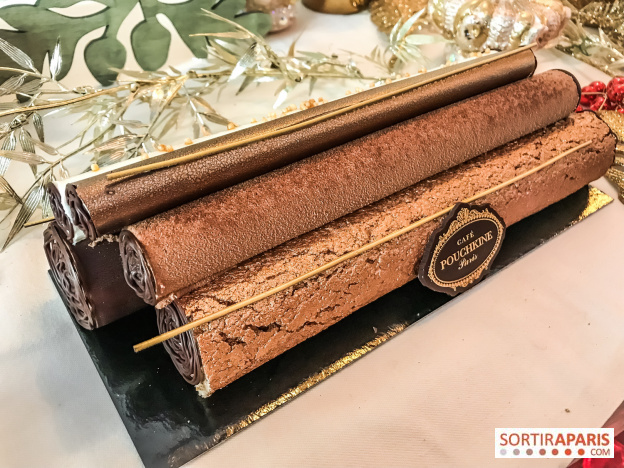 From Cafe Pouchkine, a fabulous Russian patisserie introduced to me by one of my Parisian friends, comes this beautiful design called the Russian Cigarette.
Elegant but also gourmet; these five Russian cigarettes contain various textures and chords around a delicate and tasty combination of hazelnut, bergamot and chocolate.
This log for 6 to 8 people is on sale from December 14 at a price of 80 €. Unfortunately they don't deliver to North America!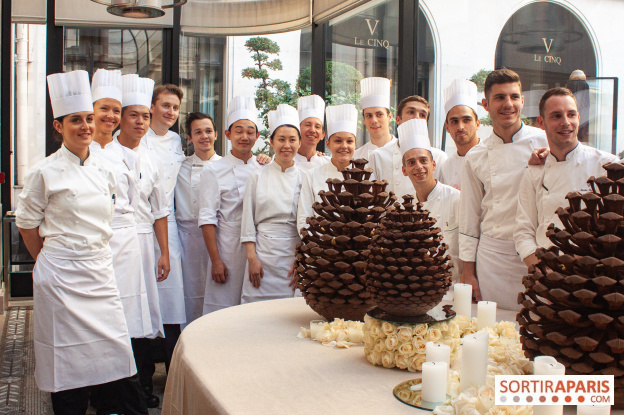 From the young and creative pastry team at the Le Georges Cinq come these whimsical giant chocolate pine cones on beds of white chocolate roses.  Again, could you really have the heart to destroy one of these by eating them? I wonder if those candles are edible too?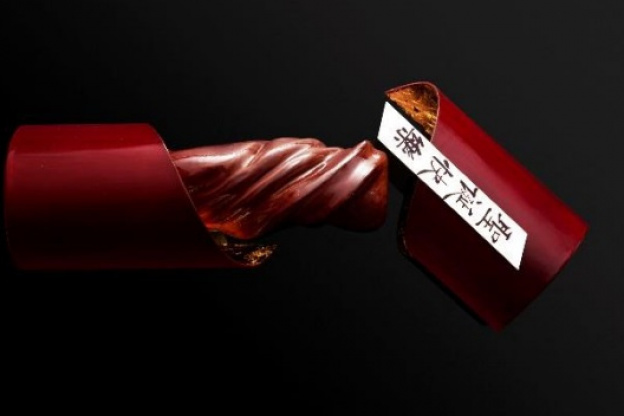 The Chef Pastry Chef of The Peninsula Paris, Dominique Costa, unveils his log "The Case" made of chocolate and mandarin – passion fruit. Looks like a giant fire-cracker to me.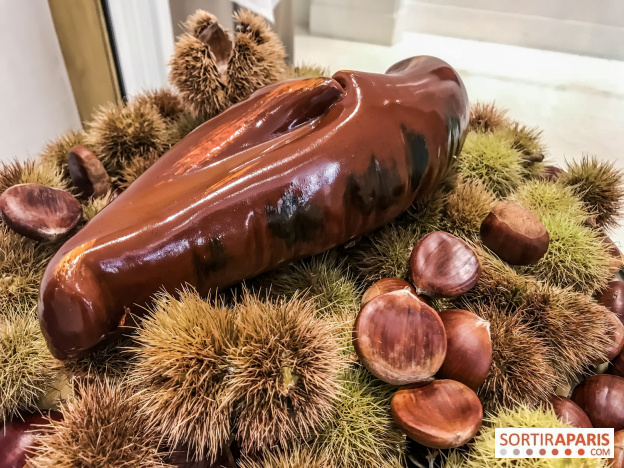 This year, it is not one but 2 logs that presents to us Cédric Grolet for the holidays of Christmas 2018 at the famous Hotel Meurice.
Cédric Grolet , recently voted " Best Pastry Chef of the World 2018 " by the World's 50 best, unveils his creations for this Christmas 2018 . This year, the talented chef returns to the traditional tastes of his childhood by highlighting the chestnut through the revisit of one of his signature dessert: Mont Blanc .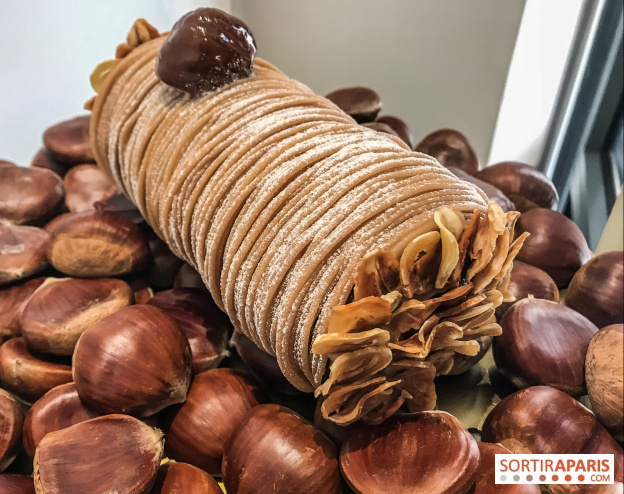 There are more Buches de Noel to post but I just don't have any more time. Got to run and finish some last minute Christmas shopping.
Have a wonderful Christmas and super 2019.
Mark LaFleur