According to some of the top designers in the world Antiques are becoming more popular than ever before.  There's been a resurgence in the so called 'brown furniture' meaning such styles as Victorian, Georgian, as well as the classic French styles.
Why, because people are becoming a little bored with the overabundance of mass produced rubbish that not only disposable but detrimental to the environment.
Designers are anchoring modern looks with a fabulous antique to give the look charm and focus that might otherwise be lost in a monochromatic design.
According to Mark Hill from Designcurial in London
'The only rule for 2018 is that all rules are off," reckons Mark Hill, fellow author and another expert on the BBC's Antiques Roadshow. "We buy antiques today because they appeal immediately to our eyes and hearts, and then they enrich our minds.  Before, interiors were strictly defined – from the Georgian dining room to the ubiquitous 'shabby chic' French country look."
What exactly does this mean for interior design? "Eclecticism," Mark argues, "is the new minimalism – mixing and matching seemingly disparate pieces together to build a unique and individual look that defines you. Quirky is cool.  1970s Italian goblets on a sideboard from the 1790s?   A collection of Victorian transfer-printed and guilt plates arranged asymmetrically on a stark chalk-white wall?  Why not?"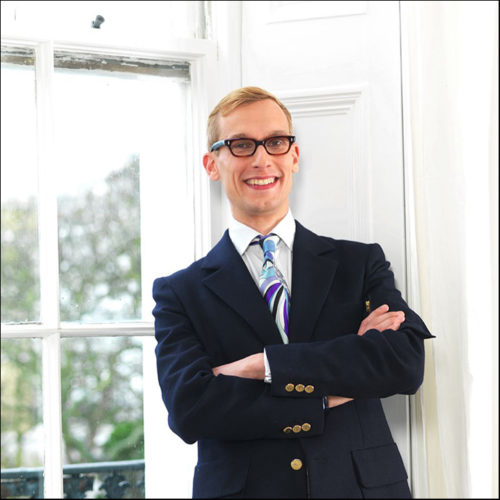 Mark Hill, Antique and Collectable Expert, formerly of Sotheby's and Bonhams.
Then again, he does see some trends coming through in 2018 in this new world where there are 'no rules'. "Bold forms, or richness in terms of colour and pattern, layered against a strong colour, are on trend.  Also, watch out for the return of what is inadequately descried as 'brown furniture'.  I'm seeing more and more buyers returning to Georgian, Victorian and Edwardian furniture".
"There's also a rise in interest in pieces that show the hand of the craftsman," he continues, giving the examples of a "sparkling cut glass vase, or a wonderfully weathered piece of folk art.  Our eyes have been assailed for too long with mass-produced, machine-made rubbish lacking in soul!"
We couldn't agree more. We've seen a rise in popularity that's increasing globally. In fact, it's more difficult then ever to source great pieces at formerly reasonable prices.
Here at the Antique Warehouse we're shipping more and more to the four corners of the world than ever before.
But this new trend is hardly new from where we stand.  We've seen this going on here at the Antique Warehouse for the past few years. Good stand alone pieces with quality and substance are always in demand. We curate our collection carefully based on this.
Thanks for reading.
Mark LaFleur
http://www.antiquewarehouse.ca